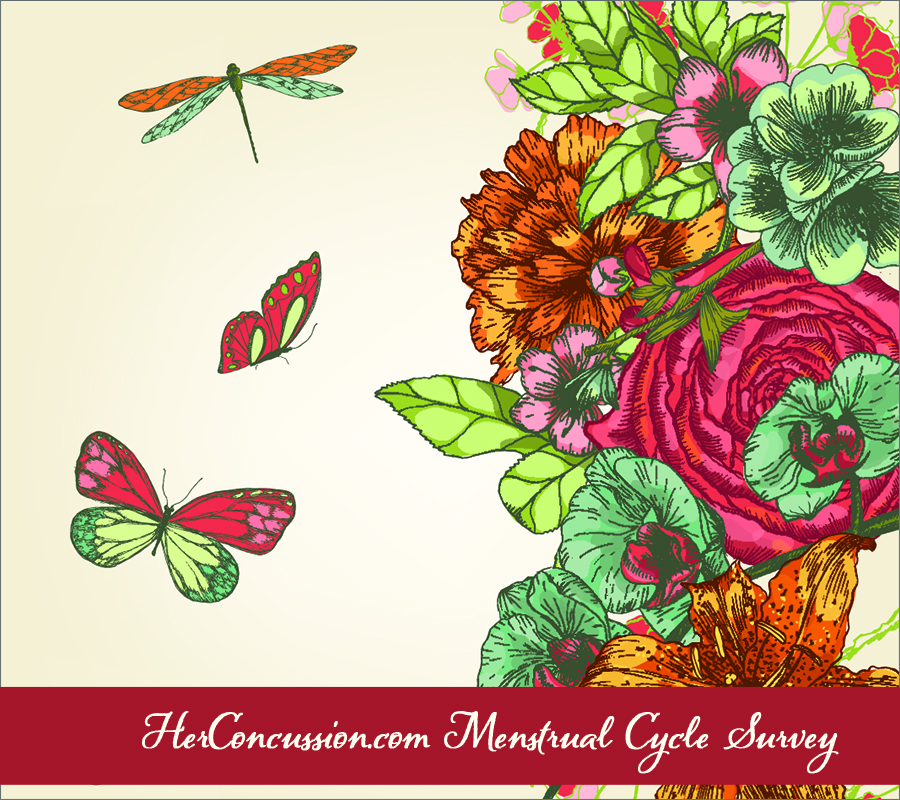 After hearing repeatedly from parents and women about disrupted periods as well as serious issues, I decided to make a survey about menstrual cycles to gather information. I published the survey last week. The next step is to try and initiate research. Let's hope! In the meantime, you can review some of the results. I also created two forms you can use to record your period related to concussion. They're listed below, along with information about the survey. The report is hosted exclusively on HerConcussion.com.
View and Download the Survey Report
You can find it here:
Menstrual Cycle Dysfunction Following Concussion: HerConcussion.com Survey Results
Findings at a Glance
These are some of the main findings. For details, see the survey report.
Most common mechanism of injury: motor vehicle accidents (MVAs) (34.4%)
Top number of concussions per respondent: one (48.2%)
Issues included heavier, longer periods; lighter, shorter periods; cessation of periods;and changes to frequency
Most common age at menarche: 12 (34.4%)
Main symptom: headache (51.7%)
I completed much additional research. In the process, I identified information that should be reviewed with respect to female concussions and menstrual cycles. For instance, vertigo seemed to have some correlation to the issues females were experiencing. Now I can looking into research. In the meantime, take a look at the survey report!
I'd like to extend a big Thank You to those that responded to the survey. Your input has made a difference!
---
Related posts: