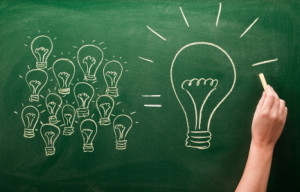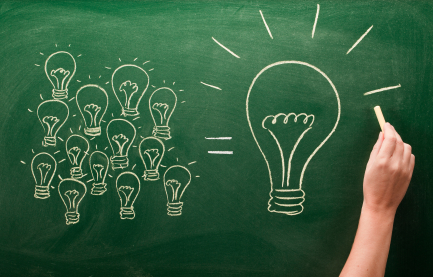 Concussion treatment and research is a multi-faceted, evolving story. I've been following it for the past few years and can say that activity increased notably in 2015.  There was much important research completed, debates, bans, regulatory moves, and more. Some days, there was much news to share for a variety of concussion-related topics. With that in mind, I thought it would be helpful to have input for some of the different specialties involved with concussion treatment. There are so many pieces to the puzzle and I think it's important to learn more about the requirements and needs in the different topic areas.
To find out more, I asked leading experts in varied fields for their input and thoughts on three questions: what was most notable in 2015, what will be most notable in 2016, and what might be on your wish list for concussion? Their responses are below as well as my own thoughts. Read on!
Thank you to Dr. John Leddy, Dr. Christopher Giza, Dr. Joshua Cohen, Brenda Eagan Brown, and Kelly Lytle for your input!
Note 12/16/17: This was for 2016. I'm leaving it here for historical purposes.
---
John J. Leddy, M.D.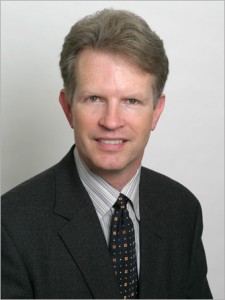 Concussion Management Clinic Director
University at Buffalo Concussion Management Clinic
Website: UB Concussion Management Clinic
Dr. John J. Leddy is Professor of Clinical Orthopedics and Rehabilitation Sciences at the University at Buffalo Jacobs School of Medicine and Biomedical Sciences, a Fellow of the American College of Sports Medicine and of the American College of Physicians. He is a Division 1 team physician and Program Director for the Sports Medicine Fellowship at the University at Buffalo. He is the Medical Director of the University at Buffalo Concussion Clinic. In conjunction with Dr. Barry Willer, he developed the Buffalo Concussion Treadmill Test, which is the first functional physiological test used to establish recovery from concussion and to develop exercise programs for the rehabilitation of patients with prolonged concussion symptoms.
Editor's note: I traveled to Buffalo years ago during my recovery to see Dr. Leddy and had a Treadmill Test and was subsequently prescribed an exercise program to treat my concussion. Back then, this was about the only treatment I could find to address physical symptoms. I think the test and exercise program helped with my recovery. The Treadmill Test and approach to treatment is now widely known as the Buffalo Protocol.
What do you think was the most important or noteworthy development regarding concussion in 2015?
From my perspective, the most noteworthy development was the accumulating evidence that a more active approach to concussion management is not harmful and may in fact be beneficial, helping to dispel the "prolonged rest is best" approach. This has been the perspective in Buffalo for a long time and it is gratifying to see others beginning to do some solid research in this area. I' m proud to say that Buffalo has recently been awarded a 5-year NIH RO1 grant to study the physiology of concussion in adolescents.
What do you think will be most important or noteworthy regarding concussion in 2016?
For 2016, I think you will see a greater emphasis on research and awareness about the importance of "return to learn" versus "return to play." This is important because our athletes should be students first, and school athletes second.
What might you add to a wish list for concussion in 2016?
As a wish list, I hope that the Fifth International Consensus Conference on Concussion in Sport, to be held in Berlin on October 27-29 2016, will establish a definition of concussion and of concussion recovery (very important) that can be used by all to help with clinical management and research efforts, since the literature has multiple definitions of concussion and no consensus as to when recovery has occurred or what best defines recovery. I also hope that the management recommendations will emphasize an approach that accounts for the physiology of concussion. I will be a member of the Expert Panel that helps to write the new statement. I think that the Conference should call for more research on male-female differences in concussion risk and management and greater emphasis on studying why adolescents are the group most susceptible to concussion and the group that takes the longest to recover from concussion (Brain development? Cerebral blood flow? Hormonal? The influence of the cervical spine? School issues….).
---
Christopher C. Giza, MD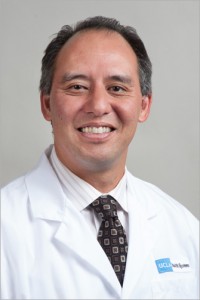 Director, UCLA Steve Tisch BrainSPORT Program
Professor of Pediatric Neurology and Neurosurgery, Mattel Children's Hospital – UCLA
Website: UCLA Steve Tisch BrainSPORT Program
Twitter: @griz1
Christopher Giza graduated from Dartmouth College, received his M.D. from West Virginia University and completed his internship at the University of Pennsylvania. Dr. Giza then trained in Adult and Pediatric Neurology at UCLA.  He then worked on the Yosemite Search and Rescue team before joining the UCLA Brain Injury Research Center.  Dr. Giza traveled to Afghanistan in 2011 as a civilian advisor to the Department of Defense. He founded and directs the UCLA Steve Tisch BrainSPORT program, and also serves as Medical Director for the Operation MEND-Wounded Warrior Project mild TBI program.  Dr. Giza co-chaired the American Academy of Neurology's committee that developed an evidence-based Sports Concussions Guideline. He currently serves on advisory committees for TBI/concussion with the CDC, NCAA, NBA, MLS and USSF, and has been a clinical consultant for the NFL, NHL and MLS.  He is currently Professor of Pediatric Neurology and Neurosurgery at the David Geffen School of Medicine and Mattel Children's Hospital-UCLA.
Editor's note: Dr. Giza is a prominent leader in the concussion field, as you can see by his bio. He's also one of the organizers of the American Academy of Neurology Sports Concussion Conference, which I attended last year and found to be an excellent event with a large amount of valuable information shared. 
What do you think was the most important or noteworthy development regarding concussion in 2015?
There are many exciting new ideas and unproven opportunities in the area of concussion that have arisen in 2015.  Of course, many good ideas turn out to be less good or less doable in the real world. For me, the most important developments are things with decent quality data to support them, and particularly things that may fundamentally change our approach to thinking, preventing, diagnosing or treating concussion. So, in terms of an evidence-based development that was most noteworthy was the understanding that exercise and cognitive activity may actually facilitate recovery from concussion and other brain injuries – this directly challenged some previously held beliefs that complete cognitive and physical rest was essential for concussion.  Strict rest protocols in many ways contributed to a subset of concussed individuals missing weeks, months or even longer of returning to their school or job or daily lives.  Several studies support that brief rest followed by gradual increase in safe activities may be optimal.  This includes published work by Thomas et al Pediatrics 2015; Gagnon et al Scan J Med Sci Sports 2015; Clausen et al J Head Trauma Rehab 2015 (John Leddy's group).  This is also concordant with basic science data suggesting that controlled exercise can facilitate recovery from mTBI (for review Bondi et al chapter in Brain Neurotrauma 2015 (including Griesbach) and also papers by Griesbach in the Handbook of Clinical Neurology and J Child Neurology 2015 which summarize nicely some of this translational work.
What do you think will be most important or noteworthy regarding concussion in 2016?
In 2016, the first longitudinal data of the largest prospective cohort of sports concussions ever will begin to be described.  Output from the CARE Consortium, which has over 16,000 baseline examinations and >600 prospectively studies concussions in its first year of existence.  This project has the potential to be the genesis of a Framingham-style natural history study of concussions. In the next year, it will help answer questions about risk factors for prolonged recovery and repeat injury, as well as some preliminary evidence to support/refute the idea that subconcussive injury (a consequence of participating in a contact sport for a period of time) has measurable effects over a year or two.  This unprecedented collaboration is also the natural starting point of a prospective longitudinal cohort of concussion patients who may be tracked life-long and offer the only real opportunity to determine the true risk of long-term clinical impairments in humans exposed to concussions, repeated concussions and contact sports.  The advanced research core (ARC) of the CARE consortium is already capturing helmet sensor data, neurocognitive data, blood for biomarkers and advanced multimodal neuroimaging data to help determine the physiological correlates of concussion and how well these match what is known from the preclinical work in animal models.
What might you add to a wish list for concussion in 2016? (For instance: needed research, focus on a particular topic, or whatever you think is missing or needing more attention)
Two big areas which are not very 'sexy' but are incredibly important and often overlooked.  First, good clinical studies of concussion, recovery, biological markers and long-term sequelae in children and youth.  Almost all clinical research to date has focused on high school or older, or used adult measures of injury and applied them to children.  There have been a few, and hopefully this is the beginning of a storm of quality data in the pediatric population so we can go beyond the "kids are more vulnerable to concussion or TBI" and actually determine what are age-appropriate standards for prevention, equipment, assessment/diagnosis and treatment.  Kids aren't just little adults (I've said many times), and yet they are often treated like this both in medical care AND research.
The second wish on my list for 2016 is another 'non-sexy' one.  More basic science research.  There are at least two huge areas where laboratory studies can inform clinical research and do so efficiently and much more quickly than ever possible in a human concussion study.  The first is in determining the window of vulnerability between impacts/concussions that predicts whether there is greater long-term disability or whether there is better recovery.  In animal models, the interval between injuries can be definitively determined in the experimental design.  In prospective human studies, the injury interval is determined by many factors and huge numbers may be necessary to try to tease out the optimal window for postconcussion vulnerability and recovery.  The other obvious area where laboratory studies trump (forgive the pun) clinical studies are long-term outcomes.  Laboratory rats subjected to multiple concussive or 'subconcussive' injuries when young can grow to maturity and even become aged within 1-2 years.  These types of experimental studies can then help determine whether frequency, severity, timing of impacts has a potential long-term consequence for later life cognitive decline or even neurodegeneration.   While long-term observational human studies are the gold standard, they will take 20-30 years to complete and it is clearly a wise investment to learn what we can from animal models of repeated mild TBI as quickly as possible in the next year or two.
---
Joshua M. Cohen, MD, MPH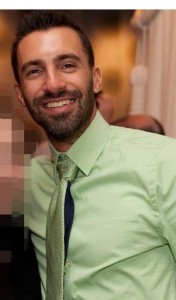 Joshua M. Cohen, MD, MPH is a board-certified Neurologist and Headache Specialist. He was recently selected as a national Top Doctor in Neurology by Castle Connolly. He serves on the Board of the American Migraine Foundation and is the immediate past President of the New York County Medical Society. Dr. Cohen's research focus has been adolescent headache syndromes and vestibular migraine.
Website:  nyheadachespecialist.com
Twitter: @MyHeadacheDoc
Editor's note: Dr. Cohen is a prominent participant in the concussion discussion on Twitter and always shares his expertise and information when attending conferences. He's the first person I think of when it comes to headaches and concussion.
What do you think was the most important or noteworthy development regarding headache and concussion in 2015?
I think the data emerging from the calcitonin gene-related peptide (CGRP) antibodies for the treatment of a variety of headaches shows great promise, certainly for migraine, but potentially for other headache syndromes too. Inflammation appears to play a significant role in post-traumatic headache as it does in other headache disorders, suggesting that post-traumatic headache, especially when it displays a migraine phenotype, may be a therapeutic target for this new class of medications.
What do you think will be most important or noteworthy regarding headache and concussion in 2016?
With growing public attention and increasing research funding, concussion and post-traumatic headache may find great opportunity for improved understanding and therapeutics in 2016. One area most poised for discovery is the role biomarkers may play in diagnosing and monitoring concussion now that we have elucidated the lymphatic and lymphatic pathways of the brain and can begin to utilize that knowledge to determine normal and abnormal clearance rates of solutes from the cerebral spinal fluid (CSF). This may have profound clinical and research impacts and improve testing of potential therapeutic agents.
What might you add to a wish list for headache and concussion in 2016? (For instance: needed research, techniques, awareness, training – or anything else)
I would love to see Concussion Centers of Excellence emerging across the country in affiliation with large universities and institutions. Ideally, these Centers would offer multi-modal clinical services (medical, vestibular therapy, cognitive therapy, vision therapy, PT, OT, social work, etc.) as well as state-of-the-art research facilities, all housed under one roof to integrate services and provide a more seamless and use-friendly patient experience. So much of concussion care is currently fractured and disjointed and we could do much better.
---
Brenda Eagan Brown MEd, CBIS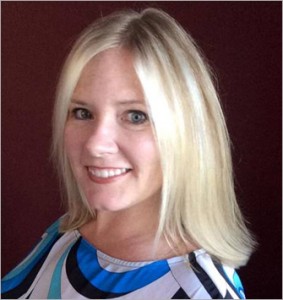 BrainSTEPS Program Coordinator
Brain Injury School Re-Entry Consulting Program
Website: www.brainsteps.net and getschooledonconcussions.com
Twitter: @b_eaganbrown
Brenda Eagan Brown, MEd, CBIS directs a statewide brain injury school consulting program & is an adjunct professor at GWU. She spearheaded the development of the Return to Learn Concussion Team (CMT) Model in PA, training over 1,000 school teams since 2013. Her work was featured in the Wall Street Journal. She is also the also the sibling of a severe TBI survivor.
Editor's note: Brenda Eagan Brown is a well-known leading expert regarding Return to Learn and always shares information about this very important issue.
What do you think was the most important or noteworthy development regarding Return to Learn and concussion in 2015?
Although there is a currently a paucity of research in this area, the fact that organizations like AAN, AAP, and ACRM are opening up their conference time to presenters focused on school and learning issues following concussion is a great advancement for the field. Also, the information coming out of UPMC regarding the six different clinical trajectories of concussion is of interest. The more a medical professional can determine specific areas of impairment, the easier it is for educators to target strategies and accommodations to assist those areas. The six different clinical trajectories of concussion make concussion symptoms much more descriptive in nature for educators. I also think that Pennsylvania's BrainSTEPS Program (www.brainsteps.net) having established and trained over 1,000 Return to Learn Concussion Management Teams in the past three years, is extremely noteworthy.
What do you think will be most important or noteworthy regarding Return to Learn in 2016?
Two things: First, it will be interesting to see how state laws incorporate return to learn effectively. Second, there is some really great work being done by a group that I have been involved with since it's 2011 inception called the National Collaborative for Children with Brain Injury. Look for my tweets regarding upcoming publications and an innovative online Community of Practice resource for educators around the topic of concussion and other traumatic brain injury related teacher content from this group.
What might you add to a wish list for Return to Learn and concussion in 2016?
My wish list is that the following would be recognized:
All students with concussion would be managed effectively during the school day regardless if the student is an athlete or non-athlete.
All concussed students would receive immediate academic informal adjustments/accommodations upon returning to school in all classes. Schools do not need to wait for a student to be medically diagnosed with a concussion before implementing informal adjustments/accommodations at school.
The focus on legislation for RTL would not overtake the need for actual quality training. Adding RTL to the laws will build awareness, which is wonderful. But, the schools still need quality training in this area. Educators need to be empowered to do what they do best – help students! Educators have been trained in how to assist struggling students and there are federal educational laws already in place to safeguard these students' needs, but educators do not know the specific nuances of concussion. That is what they need help understanding.
---
Kelly Lytle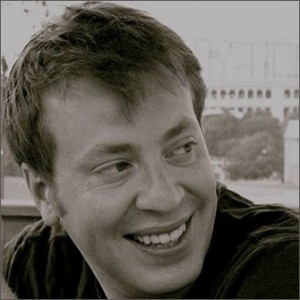 Kelly Lytle is the author of To Dad, From Kelly, a memoir reflecting on his relationship with his late father, former University of Michigan All-American and College Football hall of fame running back Rob Lytle. To Dad, From Kelly shares the lessons Kelly learned from his father and explores the questions between them left unasked and unanswered. Kelly's stories go behind the scenes to present a unique, firsthand portrayal of the role sports can play (positively and negatively) in forging the lasting bonds and life lessons learned between parents and children. When not writing, Kelly leads business development and strategy for Findaway, a digital content and technology company near Cleveland, Ohio.
One of Kelly's football posts: Concussions and life after the NFL as seen through a son's eyes
Twitter: @Kelly_Lytle
Editor's note: Kelly is the son of Rob Lytle, a former college and NFL football player. Kelly's writings eloquently describe what it's like for families of football players. 
What do you think was the most important or noteworthy development regarding professional football and concussion in 2015? (or concussion in general)
I'm tempted to say the movie "Concussion" because it brings the issue truly to a national stage. However, those doing the research or really seeking to understand the problem have known the facts behind the dramatized story told in that movie for some time. So I'll actually say the biggest story is the number of players (and recognizable names) that missed extended parts of the season while in the concussion protocol. Luke Kuechly of Carolina and Joe Haden of Cleveland are two such names. This matters because – I hope – we are seeing players and teams show concern with future quality of life versus immediately returning to the field. I hope this sets a precedent for youth football leagues. The understanding that once you suffer one concussion you are more susceptible for a second concussion must increase at all levels of football.
What do you think will be most important or noteworthy regarding professional football and concussion in 2016?
More awareness that while concussions grab the headlines, there is growing research and evidence that a leading factor in the head games crisis is the number and repetition of all blows to the head and the overall exposure to brain impact. This sets football apart – and at greater risk – from sports such as soccer or hockey where there are numerous concussions but less repetitive trauma from play-in-play-out collisions. This will keep football at the forefront of discussions on concussions and the head games crisis overall.
What might you add to a wish list for concussion in 2016? (For instance: needed research, techniques, awareness, training – or anything else)
Really everything: increased education, more research for technological breakthroughs (especially in helmet sensor and helmet technology), continued funding for studies like Dr. Stern's that seeks to ID CTE in living patients. But, since every wish will not be granted, I'll say that I hope the increased awareness of concussions and brain injury risks compel more parents to have their children learn football skills by playing flag football and not tackle. I would love to see the NFL come out publicly in support of flag football – and not tackle football – until the player is 13 or 14. We should not be subjecting our young children to the violence of tackle football when they can learn the game in a safer way.
---
Julie Norris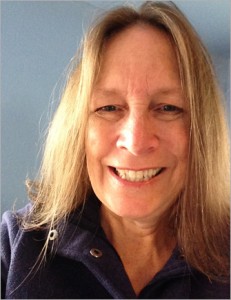 Publisher
AllConcussion.com
HerConcussion.com
Twitter: @allconcussion and @herconcussion
I'm a professional writer with a degree in English – Technical Communications and an extensive background as a Technical Communicator, primarily in the software industry. I'm the recipient of multiple awards from the Puget Sound chapter of the Society for Technical Communication (STC) and one from the Oregon-Columbia chapter of the International Association of Business Communicators (IABC). Following an accident and concussion, I taught myself WordPress and blogging while recovering. In 2010 I was named an international Most Influential Technical Communicator Blogger for my 2moroDocs blog. I switched focus to concussion advocacy and launched FightingPCS.com in 2011, rebranded to AllConcussion.com in 2014, and added HerConcussion.com in 2013.
Now, I'll answer my own questions!
What do you think was the most important or noteworthy development regarding concussion in 2015?
I believe that the ban on soccer heading for players ages ten and under was most significant. It wasn't just the ban itself, but also the way it came about.
Last year, I predicted an U14 soccer heading ban in 2015. I was close, age-wise! In the latter part of 2014, there had been much discussion and an initiative geared toward instituting a heading ban. I also thought that people would find out more about brain development, see the potential risk, and make a change. Injuries ensue not just from the actual heading of a ball, but from the process of doing so (collisions, for example). Strong debate about potential risks vs. heading being a necessary, integral part of the game continued in 2015. Then in November, news suddenly came out about the ban. It resulted from a lawsuit against several national soccer organizations and others. In the end, it was advocacy of a legal sort that made the difference.
What do you think will be most important or noteworthy regarding concussion in 2016?
It's difficult to choose one, but after much thought, I have to go with this: the upcoming Fifth International Consensus Conference on Concussion in Sport (which Dr. Leddy mentioned above). These are held every four years and have a tremendous impact on concussion treatment. From what I've seen, treatment options stem from decisions made at that conference. It's the source. After the last one (Zurich in 2012) there was some pushback about rest recommendations after a concussion. From what I could tell, that set off a non-stop debate about rest that has continued the past few years. While there are now many concussion conferences, those are more about sharing knowledge and learning, which is of course a good thing. The Conference on Concussion in Sport is where leading experts make decisions that help determine treatment approaches used and discussed by many. Will a SCAT4 be developed as a result of the conference? Will there be some controversy? Perhaps. I guess we'll just have to wait and see. Because the conference will likely have far-reaching long-term ramifications, I think it is the most noteworthy item this year.
What might you add to a wish list for concussion in 2016?
There are many items on my list. My main wish, however, is that additional research be initiated for menstrual cycle issues following a concussion. Over the past several years, I've heard from individuals and parents looking for assistance with troubling difficulties with cycles and hormone issues. There hasn't been much information available. I created a survey to gather information about issues that people were having so I can share that information. My goal, wish, and plan for 2016 is to find researchers interested in taking this on.
---
Your Thoughts?
What do you think? Add a comment to share your thoughts on what was most noteworthy in 2015, what will be most noteworthy in 2016, and what you would add to a wish list. It's going to be an amazing year!
Related posts: