The number and variety of studies released regarding concussion in 2014 was impressive. Interest has clearly increased and research results are beginning to show that. I've gathered what I believe are the main studies of note for the year. There were some surprises, some game-changers. Some results are worrisome and deserve full, further attention. See for yourself; it was quite a year.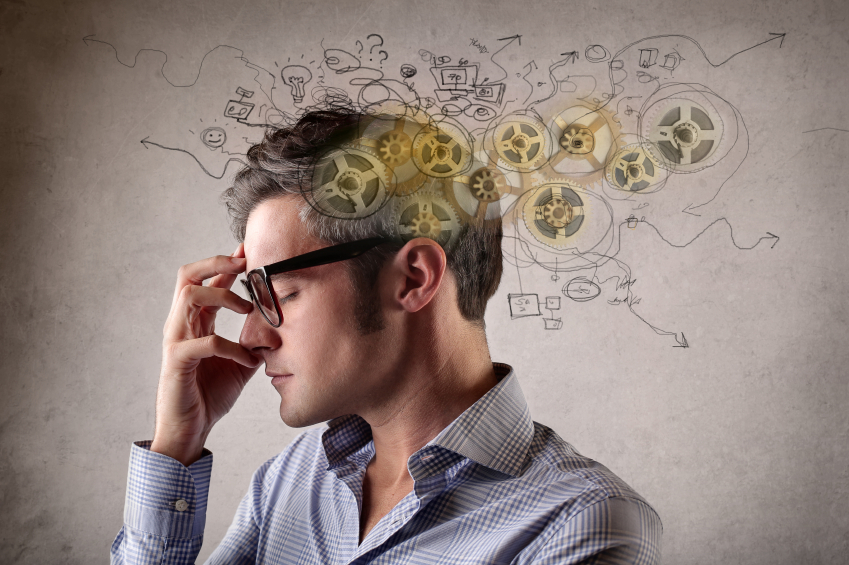 1. Neck
Discussions and information about cervical issues have come up periodically through the past few years. Female concussions have long been attributed in part to weaker necks, for instance. In 2014, the University at Buffalo released a study which showed that post-concussion symptoms could actually be due to neck injuries, not concussions. [1] That's big news. That study along with increased focus on female concussion and debates about the value of neck strengthening exercises (and more) makes this a story to watch in 2015. It also provides more possibilities for recovery from concussion, new paths to follow, new questions to ask one's doctors.
This also makes me wonder about other causes of concussion and if these developments might be helpful. People get concussions from vehicle accidents, assaults, falls – quite a variety. It's not just sports. Perhaps neck issues are a factor.
2. White matter
It's now recognized that concussion doesn't show up on a basic MRI. However, damage to white matter was found in several research studies that used Diffusion Tensor Imaging (DTI). These findings are important because they make the invisible visible: they show damage at a deeper level in the brain. These are the types of issues that come up with sub-concussive blows. White matter is important because it facilitates communication within the brain. I've had my radar up for white matter issues for some time and am always looking for it. It seemed to me that in 2014 there was a steady stream of study releases. I gathered some of them into a post: White Matter Changes Due to Head Impact in Collegiate Contact-Sport Athletes. [2]
3. Teen depression
A big factor in concussion recovery for teens is depression. When recovering from concussion, teens often feel isolated from their friends, their activities, their lives. Unfortunately, again, some teens took their own lives in 2014. This is a very serious topic and is of concern to many. Two studies released in 2014 addressed this important issue.
One study found that:
"Teens with a history of concussions are more than three times as likely to suffer from depression as teens who have never had a concussion" [3]
A study regarding suicide and bullying found that:
"Students who reported a previous TBI were more than three times more likely than those who had not had a head injury to attempt suicide and roughly twice as likely to be bullied at school or on the Internet, to bully others, to seek help from a crisis help line or to be prescribed a medication for depression, anxiety or both." [4]
In my advocacy work, I've heard from people of varied ages who reach out via social media. Some interactions have concerned me or worried me enough to take some action and pull together some resources. If you or someone you know is having difficulty with a concussion recovery, please ask for help. It's perfectly fine to do so and there's much available. Check my ever-growing spreadsheet of support resources:
The Big List: AllConcussion.com Support Groups, Online Forums, and 24/7 Help Lines
4. Teen use of drugs and alcohol with concussion
Another teen study that focused on use of drugs and alcohol uncovered some troubling statistics. Apart from the obvious, the findings in this study are problematic for several reasons, as noted in the article. First, use of drugs and alcohol can hinder recovery. Second, brain development is still occurring and could perhaps be impacted.
"Use of non-prescribed tranquilizers and opioids as well as illicit drugs like cannabis, cocaine and even crystal meth was two to four times higher among Ontario high school students who had experienced a traumatic brain injury (TBI) than classmates who hadn't had a serious blow to the head" [5]
Putting all of this together, I think it's safe to say that 2014 uncovered some serious effects of concussion on teens that cannot be ignored. It's not about Return to Play. It's not about Return to Learn, even. I think that there needs to be a real effort to first focus on depression, suicide, and reaching out to teens before they turn to negative actions or influences.
5. Blood brain barrier
Back when I was in the midst of my main recovery period and I was scouring the Internet for any crumb of information, I came across information about the blood brain barrier (BBB). It seemed to me that there is likely some connection, that perhaps the BBB is affected by concussion. It's been on my radar ever since. I even had it listed as a search term for folks looking for more concussion information. So I thrilled to see this study come through my tweet stream. Aha! The BBB can be affected. In this case, for football players. The study found that there can be:
"significant damage to the blood-brain barrier (BBB) of professional football players following "unreported" trauma or mild concussions." [6]
Take a look at the study and keep your eyes open for BBB stories; hopefully more research is occurring on this topic.
6. Progesterone
For several years now, there has been discussion about the healing effect of progesterone with regard to brain injury, [7] especially if administered quickly after an acute TBI. It looked promising based on earlier studies and implementation. So much so that another, larger study was undertaken to determine usefulness after acute TBI. Some results released in 2014 were surprising, unexpected, and resulted in stoppage of the study. [8][9] Because of the anticipation and that stoppage, this was one of the most significant research news items of the entire year. It was very disappointing.
Oh, no.
Where do we go from here? Reading through the accompanying comments by researchers, I'm concerned that people will close the door on progesterone in general, not just for acute treatment. I hope that does not occur. There are multiple aspects and avenues to pursue with regard to progesterone and concussion.  If not as a potential cure, then perhaps to instead determine how progesterone is affected due to concussion at different life phases. Endocrinology must stay involved to see how the menstrual cycle is affected. One reason is that I'm hearing that birth control pills are being used to address menstrual cycle issues after concussion. The University of Rochester study also found issues related to recovery length when the progesterone level dropped sharply following a concussion. [10]
There are many reasons to continue looking at progesterone and concussion. I seriously hope that work continues.
7. Pituitary Issues
Endocrine issues with concussion have been overlooked, IMO. There is a general lack of discussion about this topic, I've found. Luckily, a study released last year found some important aspects of concussions for those in the military.
"Up to 44 percent of veterans who suffered concussions involving a loss of consciousness also meet criteria for PTSD, military researchers have found.

But a new study raises the possibility that at least some of the veterans may not actually have the stress disorder but instead hormonal irregularities due to pituitary gland damage incurred during their concussions." [11]
I think that this is an important study, and one I was excited to see. I've been looking and asking for more focus on endocrine issues; this study is a sign that the topic is worthy of additional research, IMO.
What do you think? Do you have a favorite? Is there something I've missed? Share your thoughts in the comments below.
---
[1] UB Researchers Find Overlaps Between Concussion, Neck Injury medicine.buffalo.edu August 26, 2014
[2] White Matter Changes Due to Head Impact in Collegiate Contact-Sport Athletes allconcussion.com Julie Norris July 3, 2014
[3] Teen concussions increase risk for depression sciencedaily.com January 9, 2014
[4] Teens who suffer concussion more likely to attempt suicide, be bullied: study theglobeandmail.com April 15, 2014
[5] Teens with past brain injuries more likely to use drugs theglobeandmail.com November 28, 2014
[6] Football players found to have brain damage from mild 'unreported' concussions sciencedaily.com November 24, 2014
[7] Concussion, Females, Hormones, and Migraines: A Connection? allconcussion.com Julie Norris June 21, 2012 (with frequent updates)
[8] Very Early Administration of Progesterone for Acute Traumatic Brain Injury  http://www.nejm.org/doi/full/10.1056/NEJMoa1404304 New England Journal of Medicine, December 25, 2014
[9] Progesterone for TBI Flops in Big Trials  medpagetoday.com Sanjay Gupta 12.10.2104
[10] Menstrual Phase as Predictor of Outcome After Mild Traumatic Brain Injury in Women Journal of Head Trauma Rehabilitation September/October 2014 Volume 29 Issue 5 Wunderle, Kathryn BA; Hoeger, Kathleen M. MD, MPH; Wasserman, Erin BA; Bazarian, Jeffrey J. MD, MPH
[11] Can PTSD symptoms be traced to concussion-induced pituitary damage? stripes.com Alan Zarembo December 1, 2014
Related posts: