It's that time again! A new year is upon us. The concussion story has been evolving rapidly – the past few years in particular. Based on what I've seen in the past three years and during 2014, I believe these topics will receive the most focus in the coming year. Here, then, are my predictions for 2015.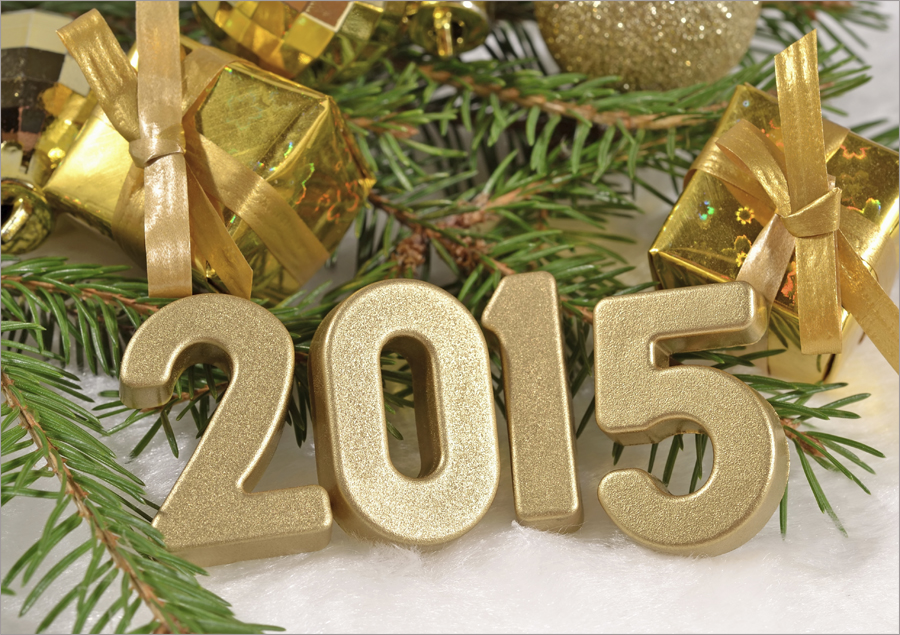 1. Sensors will dominate discussion
During 2014, news about sensors increased. In 2015, I expect this topic to be the main point of discussion. Football still rules the day and has the most action with regard to concussion research, news, developments – everything, really. Parents, coaches, and I imagine administrators everywhere are concerned and confused about what to do. Self-reporting is still a main gauge of concussion. While people have looked for solid answers all along, I think it's going to build to one loud, demanding cacophony in 2015. At this point, people are looking seriously for facts. They want numbers. They want proof, guidelines, indicators of how much is too much. Awareness is there; information is not.
Enter the sensors.
They've been around for several years and there are a number of companies that produce them. They've been used by teams. They've been used in research. Helmet companies have said that using them would void warranties. Parents have requested them and school districts have blocked usage. There's already much debate in progress. I've followed this topic generally, as there's only so much I can track, being just one person. However, I've been noticing it more, and I've seen that more and more, people are looking for answers. Discussion of and debate regarding sensors will be a top topic in 2015.
2. Female concussions will garner more attention and action
This has been building over the past several years, albeit slowly. Too slowly, IMO. It's something I've been working on for several years and I even set up an entirely separate website for it: HerConcussion.com. It's been a difficult road. First, there was no awareness. In 2014, there were more news stories, articles, advocacy, and developments. Discussions noticeably picked up toward the end of the year. In 2015, expect to (finally) see more pointed discussion, focus, and action.
3. Neck issue discussion and treatment will increase
On the periphery there have always been mentions of neck issues. It's often referenced as a potential contributing factor to female concussion. Neck issues have been researched for a while, and in 2014 the University at Buffalo released a study that showed that concussions may actually be neck injuries, and that treating the latter may help resolve the issues.
This was big news. I think that there will be more focus on neck issues moving forward, especially for females.
4. Heading will be banned in soccer for U14
It's inevitable. A major campaign was launched in 2014 which will undoubtedly continue throughout 2015. There will be much heated debate, but in the end, I think the potential impact to brain development will win the day.
5. Brain development issues will move to the forefront
At some point in my research I stumbled upon a study regarding differences in brain development between genders. That's what started my interest in this part of the concussion puzzle, and I've been worrying about it and watching for it ever since. In 2014, I was pleased and relieved to find that people have been looking at it. I started to see it mentioned more. I think that in 2015, this topic will rise in prominence in the overall conversation. If nothing else, the coming soccer heading debates will serve as an impetus and propel the discussion to a higher, more visible level.
6. Lawsuits by individuals will increase in number
We've all seen the major sports lawsuits by NFL players, NCAA athletes, and hockey players. This past year, there was an increase in lawsuits brought by individuals in the general populace. I expect this to continue and increase. As a result, I think that more and more school administrations and sports leagues will take a serious look at the potential risks for lawsuits. This will become more of a factor in decision-making. In my opinion, what could shut down sports are lawsuits and insurance companies. I think that this coming year will be a test and perhaps foresee the overall direction. How many lawsuits will occur, against whom, by whom, and for what amounts of money. Where will the greater risk lie? That's what administrators will be looking at for the long-term.
7. Focus on depression and suicide will increase
Depression and suicide have been part of the concussion story for a while, unfortunately. It's a very serious issue. In 2014, there were too many instances where people decided to take their own lives. The most troubling one, I think, was Kosta Karageorge. There was also a study released regarding teenagers and depression due to concussion which is of importance. I think that this topic will receive more attention in the coming year. It has to.
I personally hear from people occasionally who are dealing with depression or are in a difficult spot, so I know there's a need out there for assistance. It's a big reason why I created my Big List: Support Groups, Online Forums, and 24/7 Help lines. There's a link to that on my home page and on all pages on my site, so you can always find it if need be.
8. Return to Play (RTP) will diminish in favor of RTL and LTQL
The main focus thus far has been on Return to Play (RTP) in the immediate here-and-now. In 2014, Return to Learn (RTL) increased significantly in prominence, with people leaning more toward this as a more proper indicator of recovery. This coming year, I think people will finally begin to think about the future more. It's what I call Long-Term Quality of Life (LTQL). It's about what could and can happen decades later in one's life. You've seen this with regard to issues that professional football players experience in later years. I think that issues for the general public will begin to be considered more.
There will be less focus on the "you recover fully from a concussion" in a short period of time and more on the "if you have one concussion, it makes you more susceptible to another" aspect. Those two statements are contradictory, yet you hear both continually, sometimes in one article. People will see that these two statements are incongruous. If one concussion makes you susceptible to another, you don't fully recover, do you? Some damage must have occurred that has not and will not resolve.
Given the fact that "youth sports" as is known today for the current young-adult and younger generations is a relatively new phenomenon, people will come to realize that we really don't know what will happen decades from now. For instance, there was no organized sports such as soccer and hockey for girls when I was growing up. For daughters of my generation, there was. For both genders, there has been more focus on youth sports, with practices and weekly games to attend for a wider variety of sports. This is essentially all new. We don't know yet what will happen to these younger age groups, as it will be a few more decades before this first group reaches their later years. I think that interest in long-term issues will begin to gain prominence.
Focus will shift. It will no longer be mainly about getting back to the game quickly. It will begin to focus on ensuring one is as recovered as possible to lessen potential difficulties decades in the future.
9. More white matter and brain issues will be found
There were multiple studies released in 2014 that found issues with white matter for contact-sport athletes in particular. These are the types of changes you can only see with imaging, usually DTI. In 2014, there was also news about the blood brain barrier (BBB). All of this work is important, as it shows the damage that can occur at a deeper level. In other words, the invisible becomes visible. There's been more research occurring, and I expect more news about white matter to be released in 2015.
10. Additional concussion symptoms will gain visibility
Just as neck issues became more prominent in 2014 and will continue to do so, some other aspects of concussion will gain traction this coming year. Foremost of these will be noise and fatigue. Noise has been studied for decades so there is much information and data available. Concussees are also often sensitive to noise. I think that this topic will finally get the attention it deserves. I'm seeing mention of it more and seeing it listed on recovery tips on brochures and such, and I think that noise will take off in 2015.
I've written two extensive posts about noise, and suggest you take a few minutes to look them over. There's information about all the data that already exists, too. Here they are: Concussions Post-Injury: Noise as Cause of Symptoms and Noise as Cause of Concussion Symptoms: the Case for Further Study
Fatigue is another little-discussed aspect. I think people will finally begin to see that it's more in line with fainting, not just feeling tired. That will open doors and lead to further discoveries. In fact, there's probably data and information somewhere that would apply, just as there is for noise.
For so long, the focus has been on cognitive issues alone. Then balance garnered more attention. Then neck and cervical issues. Next up: noise and fatigue.
.  .  .  .  .  .  .  .  .  .
Those are my predictions. What do you think? What do you foresee for 2015?
More > Top 15 Concussion Stories of 2014
Related posts: