Undoubtedly, you've heard of the five stages of grief. I believe that there are also five stages of recovery from concussion, and long-term post-concussion syndrome in particular. Based on my experience, this is what I think they consist of. Much progress has been made in recent months and the past few years regarding concussion treatment and some aspects are continually changing. I expect that this will continue. Read on to see information about recovery periods, tests you might have at different phases, and more.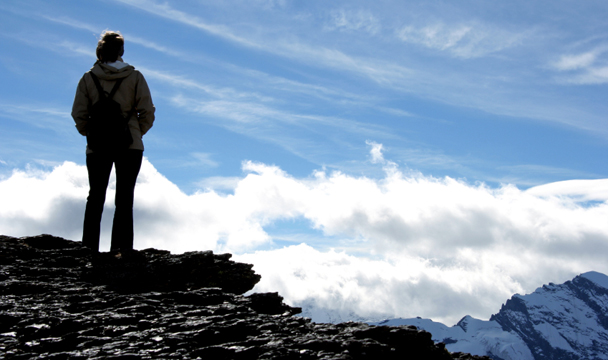 1: Acute Injury
The first 72 hours after a concussion are very important. Concussion symptoms might change and evolve over a few days. There are also chemical changes that occur in the brain: the metabolic cascade. These chemical changes resolve in a few days much of the time.
If you return to activities before the chemical changes resolve, it could result in:
A prolonged recovery period
Second Impact Syndrome (SIS), which could prove fatal
With that in mind, here's an important note:
A concussion can change in the first several days. Even if you've been cleared by a doctor or an emergency room, symptoms could change and worsen. If you have any questions or are wondering if you should call a doctor or go to the emergency room, review the information on the CDC site to help make that determination: CDC: Concussion Danger Signs.  
Tests
There are many symptoms that result from a concussion. Hence, there are a variety of tests your physician might order for you. Here is a sampling. It's not every test you might have. These are some common tests.
Tests You Might Have: Hospital
At a hospital emergency room you might have some imaging tests. Keep in mind that concussions generally don't show up on CTs and MRIs. The doctors will determine if they're needed. Here are some tests you might have if you go to the emergency room at the hospital, or that your physician might order. It's not every test you might have.
Imaging tests: CT, MRI, cervical X-ray
Acute Concussion Evaluation (ACE) questionnaire – Emergency Department version
Tests You Might Have: Sideline
If you're at a game and you've been injured, you might be given one or more of the following tests:
SCAT3 review of symptoms
Balance test
King-Devick test (vision)
Tests You Might Have: Physician's Office
If you sustain or suspect a concussion, you might go to see your family physician or a concussion expert. He or she could conceivably provide or order any of the tests mentioned above or some of the following. Again, this isn't everything.
SCAT3 review of symptoms
Acute Concussion Evaluation (ACE) questionnaire – Physician/Clinician Office Version
Rivermead Post Concussion Symptoms Questionnaire
Balance test (BESS)
Romberg test
King-Devick test (vision)
Baseline test
Order of imaging tests (CT, MRI, cervical x-ray)
2: Initial Rest and Recovery
After you've passed the first few days or a week or so, you'll likely start having various tests (if you haven't already). Doctors will develop a treatment plan for you. Rest is still being hotly debated and there's much ongoing discussion. The trend at the moment is to have rest but not too much rest. There's also a movement toward integrating some exercise into a recovery plan. Both of these situations are highly individualized and require a doctor's input and management, IMO.
In this phase, you may also work through the Return to Learn (RTL) and Return to Play (RTP) protocols to step through your recovery. It's a progression where you have to reach a certain level of recovery and functionality before advancing to the next step in the protocol. While I haven't seen much mention of a Return to Work (RTW) protocol, I think that aspects of RTL and RTP could apply to a gradual return to work. At this point, the focus is still primarily on sports and teenagers.

Tests
There are many symptoms that result from a concussion. Hence, there are a variety of tests your physician might order for you. Here is a sampling.
Tests You Might Have
Here are some tests that you might have. There may be others as well. It will depend on your situation and what your doctors determine is necessary.
Baseline (to compare to the pre-concussion baseline test)
Neuropsychology test (the "full battery" long version which a neuropsychologist or technician administers)
Balance tests (the BESS or a test administered by a vestibular expert)
Imaging tests: CT, MRI, cervical X-ray
Tests You're Not Likely to Have
You might hear of these or find them when you're searching for information. They're not available for the public, generally. They're very expensive and mainly used only by researchers.
Functional MRI (fMRI)
Diffusion Tensor Imaging (DTI)
Treatments
Once your physician has test results, he or she can develop a plan for you. Here are some aspects of such a treatment, but certainly not all.
Therapies and Specialists
Depending on your situation, you might be referred to some specialists. Here are a few examples.
Cognitive therapy with a Speech Therapist (as a result of findings from baseline and neuropsychology tests)
Counseling to assist with emotional factors such as depression, sadness, and frustration
Vestibular physical therapy to assist with balance and dizziness issues
Physical therapy for neck issues or other physical issues
Neuropsychology Viewpoints
After you reach a certain point in a recovery, doctors believe that the physical symptoms should have resolved and they focus efforts on emotional issues. They might start to tell you that you're making everything up, bringing on the symptoms yourself, having a somatoform personality, and other similar psychological views. There are many, myself included, that think this is incorrect and that there are physical processes in play.
It can be very difficult to defend yourself against the physician's viewpoint and diagnosis. If an adult, you might also have difficulties with an insurance company and possibly your place of employment. If younger, there might be issues with school.
This can be a difficult aspect of this stage, especially if people were supportive during the acute stage. This is the point at which you have to fight not only the concussion itself, but all the doctors and insurance companies, and possibly your place of employment or school as well.
Assistance and Support
A common refrain you hear from many people with a concussion is that they feel alone, that they're the only one dealing with a concussion and that noone understands. Well, I have some good news. You're not alone! There are many types of support available, both in-person and online. I pulled together many and added them to my Big List: my comprehensive spreadsheet listing support resources. There's a link on my Support page, along with other information. Here's a link. Take a look!
Support: resources and information
Related Posts
Here are some posts I wrote that might prove helpful to you for this phase:
Concussion Fatigue: It's Different
Concussion Recovery Tool: Using a Walking Stick
Got a Concussion? You Have to Be Tough
Concussion Recovery Tips for College Students
Swimming During Concussion Recovery
3: Hunker Down
If your concussion recovery has been prolonged and you find yourself in the midst of a long-term post-concussion syndrome recovery, you may eventually come to a realization.  Even with all the advancements, some in the medical community might not yet know how to treat a long-term concussion. Or they might be attributing all symptoms and difficulties to emotional issues. You realize that there's not much that can be done. At this point in my recovery, I decided to hunker down and focus on recovery. I focused on the successes each day, no matter how small. I trudged on.
Never give up.
That became my motto. So I did, and eventually made it.
Note: This was my experience. This stage might be different for you. There's much research being done right now and more is becoming known about concussion all the time. I'm hopeful that this is getting better and will continue to do so. I think it will take time, though, for knowledge of concussion to become widely known. So it wouldn't surprise me to hear that you've tried to find doctors that know about it and how to treat it, but you've been unable to. If that's the case, and you're at this point, settle in. Keep researching, keep up with developments, keep trying, and focus on your recovery.
Related Posts
This can be a very difficult phase. For those with post-concussion syndrome, it can last many months or even for several years. Mine lasted a few years. Every person and every concussion is different, though. Because of my experience, I wrote some posts that I think could help with this phase. Take a look at them for tips and encouragement.
Concussion Recovery – Dealing With Setbacks
4: Mountaintop
One day, you find that you made it. You hunkered down and climbed a mountain. The problems and symptoms resolve to a point to where you have important pieces of your life back. Or, you find that you can do much more. Whatever the case, you realize one day that it's behind you, for the most part. You made it.
The time it takes to reach this point varies from person to person, no doubt. For me, three years stands out, then four, then definitely five. At three years, I was finally able to ride my bike again. At four years, I finished a super-sprint triathlon. At five years – well, it's part of my history now.
The triathlon was my mountaintop. I also received some recognition for my blog, which I had started as part of my recovery. So that fourth year was my turning point. I specifically remember being out jogging and feeling very strong in my run. I realized that I would be able to participate in the triathlon. That was the moment I crested the mountaintop. It was one sweet moment, let me tell you.
5: Transition
This stage was a big surprise to me. Once on the mountaintop, I was finally able to take off those blinders. I could look around at everything else. I no longer had to focus on my recovery so much. I could stop blocking things out and instead look at everything. Start doing more.
That was a transition period. After several years of hunkering down, it took some time to get out of that mode. I didn't expect it, but there it was. It just took some time. It wasn't difficult. In fact, it was a very good time in my life. Very different, though. Yet very rewarding, to say the least.
I won.
I hope you do as well, if you have a long-term concussion and are reading this. Just remember: never give up. Never let the insults deter you or bother you. Focus on yourself and your recovery. Trudge on and climb that mountain. You can do it. Always believe that.
Keep your eye on the prize: stages 4 and 5.
Related posts: